Afghan Transit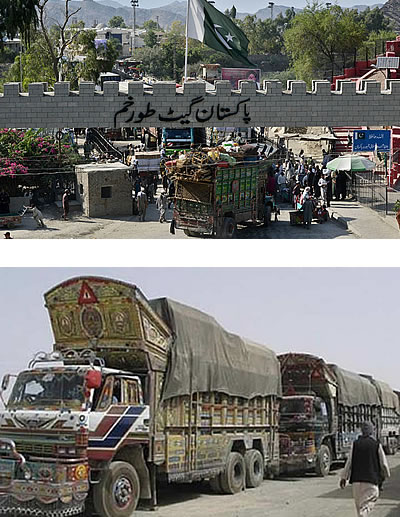 Afghan Transit Trade through Pakistan is frequently a bone of contention between the two countries.
We believe there are tremendous opportunities in the 'Afghan Transit Trade' through Pakistan. Keeping in view the bright prospects for the growth of business between Afghanistan and the rest of the world, SAHARA CUSTOMS CLEARING AGENCY | SAHARA TRADING COMPANY in collaboration with its worldwide partners and reliable transporters proudly announces their services for 'Transit Shipments' to Afghanistan.

We are providing efficient and reliable services for our international cargoes arriving at Karachi port for delivery to various destinations in Afghanistan.
We are capable to handle any type of the following cargoes:
Project Cargo
Commercial Cargo
Non-Commercial/NGO's Cargo etc.
Afghan Government Cargo
ISAF Cargo
NATO Cargo
We are providing a full range of services for your shipments as.
Smooth processing of documents
Speedy Customs clearance at Karachi
Transportation and proficient handling at the Pak-Afghan border
Delivery to Kabul, Kandahar, Jalalabad, Mazar-e-Sharif and other destinations
Airlift services from Lahore airport to any destination in Afghanistan
We welcome inquiries from Governmental organizations, NGOs, Trading companies, Agents, and individuals.
Please click here to Get a Quote
Afghanistan key Destinations and its Approximate Distances from Karachi:
| | |
| --- | --- |
| Karachi to Peshawar | 1728 KM |
| Jalalabad via Peshawar | 1858 KM |
| Kabul via Peshawar | 2019 KM |
| Bagram via Peshawar | 2069 KM |
| Mizar Sharif via Peshawar | 2445 KM |
| Kandhar via Chaman | 917 KM |
| Helmand via Chaman | 1164 KM |
| Herat via Chaman | 1493 KM |